Men LBBL Playdown: #Go Greens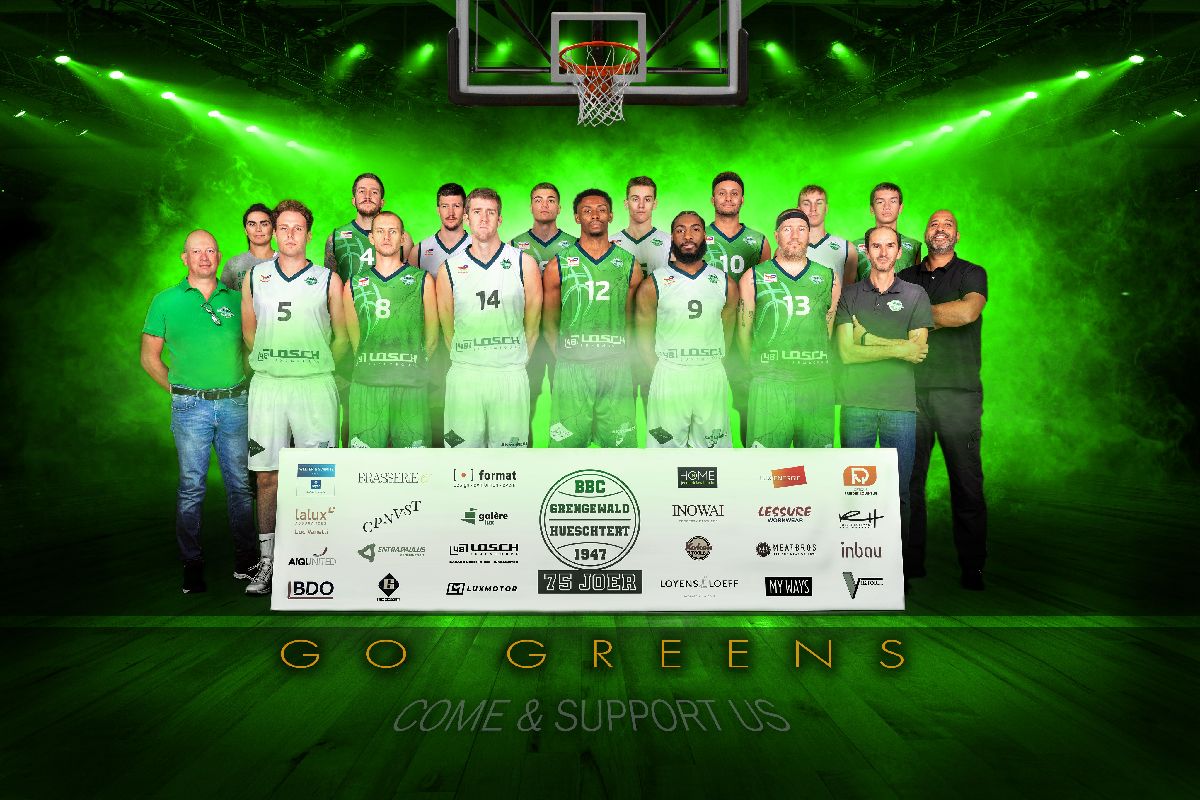 The LBBL play-down and National 2 play-offs are coming to a dramatic conclusion this weekend, as the final decisions on the men's basketball teams' fate will be determined on the last game day.
In the LBBL play-down, two exciting games are scheduled for Saturday, April 22nd. The Musel Pikes will take on AS Zolwer at 18:30, while US Heffingen will face off against Gréngewald Hueschtert at the same time.
As it stands, the Musel Pikes are safe and guaranteed to play in the LBBL next season, while US Heffingen has already been relegated to the National 2 a few weeks ago. The remaining two teams, Gréngewald Hueschtert and AS Zolwer, are in the running for the second place, which will allow a team to play a promotion/relegation series against the third-best team from the National 2, either Avanti Mondorf or Mambra Mamer.
To clinch the second place, Gréngewald Hueschtert needs a win in their game against Heffingen or a loss by AS Zolwer. On the other hand, AS Zolwer requires a victory against the Musel Pikes and a loss by Gréngewald to take the second place, with Zolwer earning the direct comparison against Gréngewald.
Basketball fans can expect an intense and thrilling weekend, as the fate of these teams hangs in the balance. Stay tuned to find out which team will come out on top.