Go for it Ladies... #Go Greens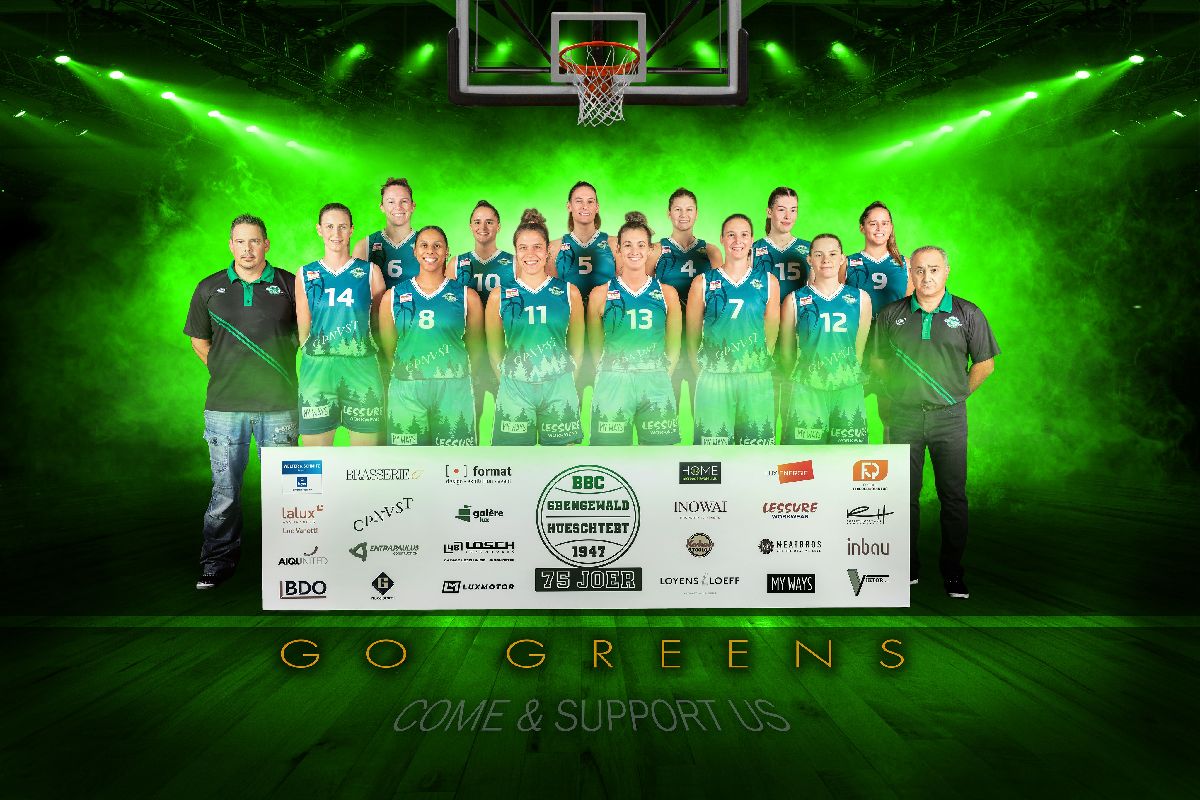 The women's finals of the best-of-5 series continued on Wednesday with an exciting game between Gréngewald Hueschtert and T71 Dudelange at the Oberanven court. Gréngewald Hueschtert emerged victorious with a final score of 77-57, taking a commanding 2-0 lead in the series.
The game was intense from start to finish, with both teams fighting hard for every point. However, Gréngewald Hueschtert displayed a dominant performance, utilizing their strong defense and precision shooting to secure their second win in the series.
"We're thrilled to have won the second game of the series," said Gréngewald Hueschtert coach, François Manti "The team has been working hard all season, and we're excited to continue this momentum into the next game."
The third game of the series is set to take place on Saturday at 18:30 at Dudelange, where T71 Dudelange will have to win to stay alive in the series. The game is expected to be intense, and both teams are preparing to give it their all to secure the win.
So, mark your calendars for Saturday, April 22nd, and come out to show your support for Gréngewald Hueschtert. Let's pack the arena and cheer our team to victory!