Youth Cup Finals with Greens competing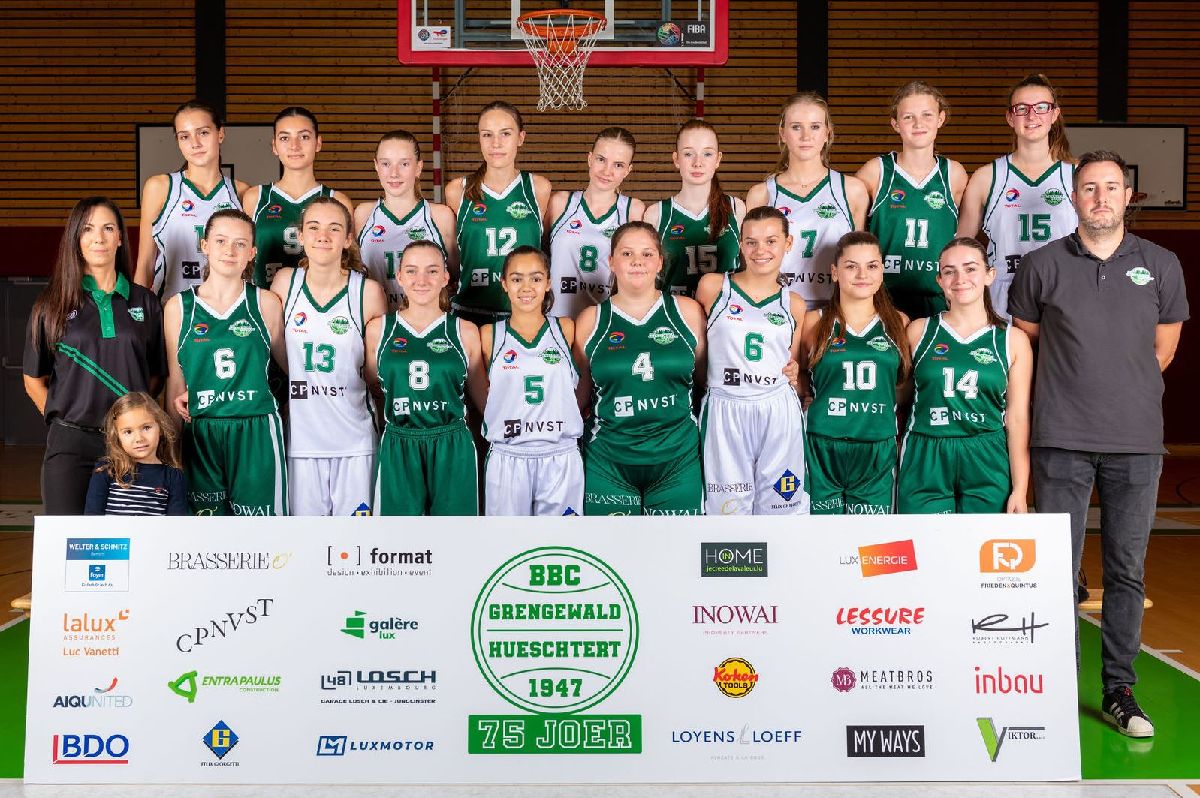 On Sunday, May 14th, BBC Grengewald's U14M and U16W teams gear up for thrilling basketball matches at the prestigious Coque stadium. The U14M will clash with T71 in the Cup Final at 14:00, followed by the U16W taking on Musel Pikes at 16:00. Fans are encouraged to attend and rally behind our teams as they strive for victory. These games mark the culmination of an exceptional season for BBC Grengewald, where the ladies clinched the doublé and the men's team showcased their prowess in the top league.
The Coque stadium, renowned for its electrifying atmosphere, will provide the perfect backdrop for the much-anticipated U14M Cup Final. As the young talents from BBC Grengewald face off against T71, both teams are expected to deliver an exhilarating display of skill, teamwork, and sportsmanship. Supporters of all ages are invited to witness the rising stars of basketball compete for glory.
Following the U14M Cup Final, the U16W team will step onto the court at 16:00 to take on the Musel Pikes. With their unwavering determination and dedication, the Filles scolaires squad has demonstrated exceptional performance throughout the season. The match promises to be a captivating showcase of the young athletes' agility, strategic prowess, and fierce spirit.
BBC Grengewald's outstanding achievements this season are a testament to the hard work and commitment of both the men's and women's teams. The ladies' triumph in securing the doublé, winning both the league title and the cup, reflects their exceptional skills, unity, and perseverance. Meanwhile, the men's team's commendable feat of maintaining their position in the highest league demonstrates their resilience, teamwork, and determination to excel.
Fans, supporters, and basketball enthusiasts are urged to come together on Sunday, May 14th, at the Coque stadium to witness the climax of this remarkable season. Let us cheer our U14M and U16W teams to victory, celebrating their exceptional talent and applauding their accomplishments. Together, we will create an unforgettable atmosphere of camaraderie and sportsmanship, embracing the spirit of basketball and the remarkable achievements of BBC Grengewald.