Greens Teamwear and Fanwear now available !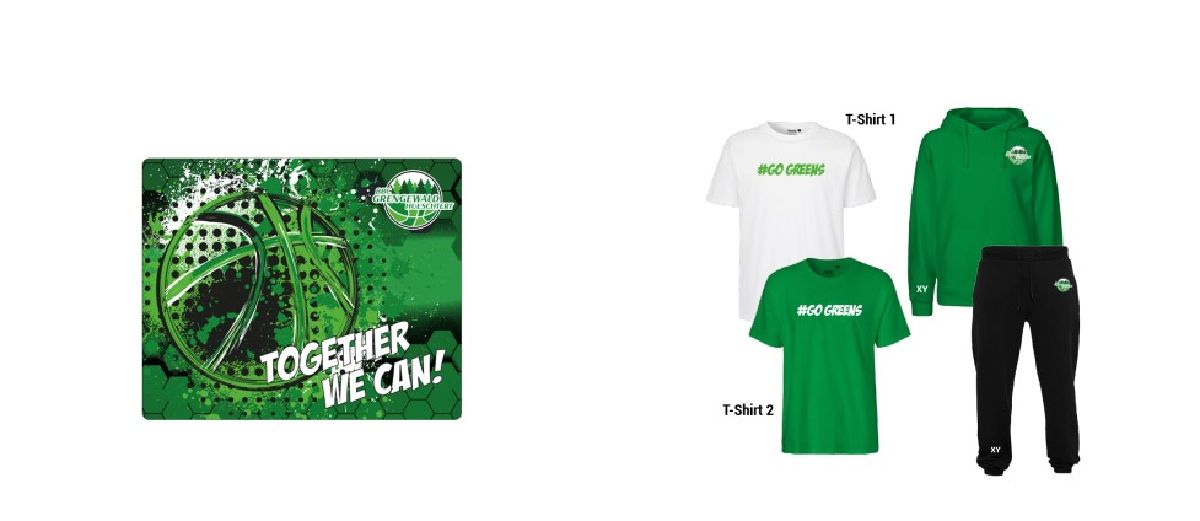 After weeks of relentless dedication and hard work, we are thrilled to unveil our brand-new webshop featuring an exquisite collection. For those who've already had a glimpse of our latest jerseys worn by our Ladies and Men's teams, you'll notice that the entire collection follows the same innovative direction.
We extend a warm invitation for you to embrace Greens Wear not just as a fashion statement but as a symbol of unity in the gym. Whether you're passionately cheering on your favorite team during games, joining the players in practice sessions, or gearing up for a warm-up routine, our collection is designed to keep you comfortable and stylish.
We poured our hearts into curating this collection, and our confidence in its success is unwavering. Our dedication to your experience extends beyond the attire; it's about fostering a sense of belonging and team spirit.
Our coaches are particularly excited about the introduction of our new reversible practice shirts. These shirts are not just stylish but also incredibly practical, facilitating group and team distinctions during practices.
As we look ahead to an exciting season, we are planning to represent our youth teams on the international stage. It would be a tremendous source of pride for us to see them don our new track suits as they take on the world.
And let's not overlook the smaller details that matter just as much. Be sure to take a closer look at our water bottles, as they are a perfect addition to complete your Greens Wear ensemble.
Thank you for your unwavering support, and we can't wait to see you all proudly sporting Greens Wear throughout the season. Together, we'll make this collection a symbol of our shared passion and commitment.
Link: http://teamline.lu/clubs/basketball/bbc-grengewald/