111th Three Pointer Guessing Game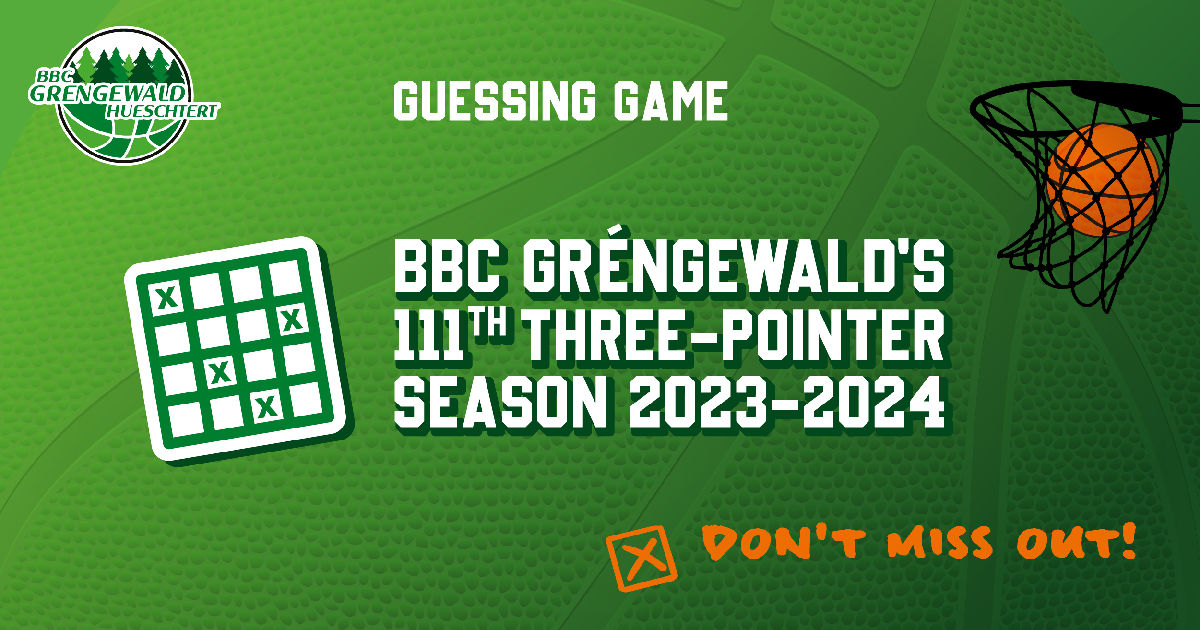 Get ready for some heart-pounding action as BBC Grengewald presents its thrilling Guessing Game for the upcoming basketball season! Here's your chance to test your sports prediction skills and win big.
???? Game Details:
Predict in which quarter the 111th three-pointer will be scored by a player from either the men's or women's team.
All regular season cup and championship matches are included, along with the women's Eurocup.
Official statistics will determine the winning quarter.
Guesses cost only €5 each, with a maximum of 5 guesses per entry.
Multiple guesses and quarters can be tipped.
Win a share of 40% of the earnings, with 50% going to the winning case and 25% to adjacent cases.
If the winning case isn't tipped, 50% of the winnings go to next year's jackpot, and 50% to a charitable cause.
Winners will be personally contacted by the club, and results will be posted on our website within 2 days.
Don't miss out on this incredible opportunity to be a part of the action and support BBC Grengewald. Show off your sports knowledge, make your predictions, and let the games begin! ????????. Guessing bulletins are available at our venue.