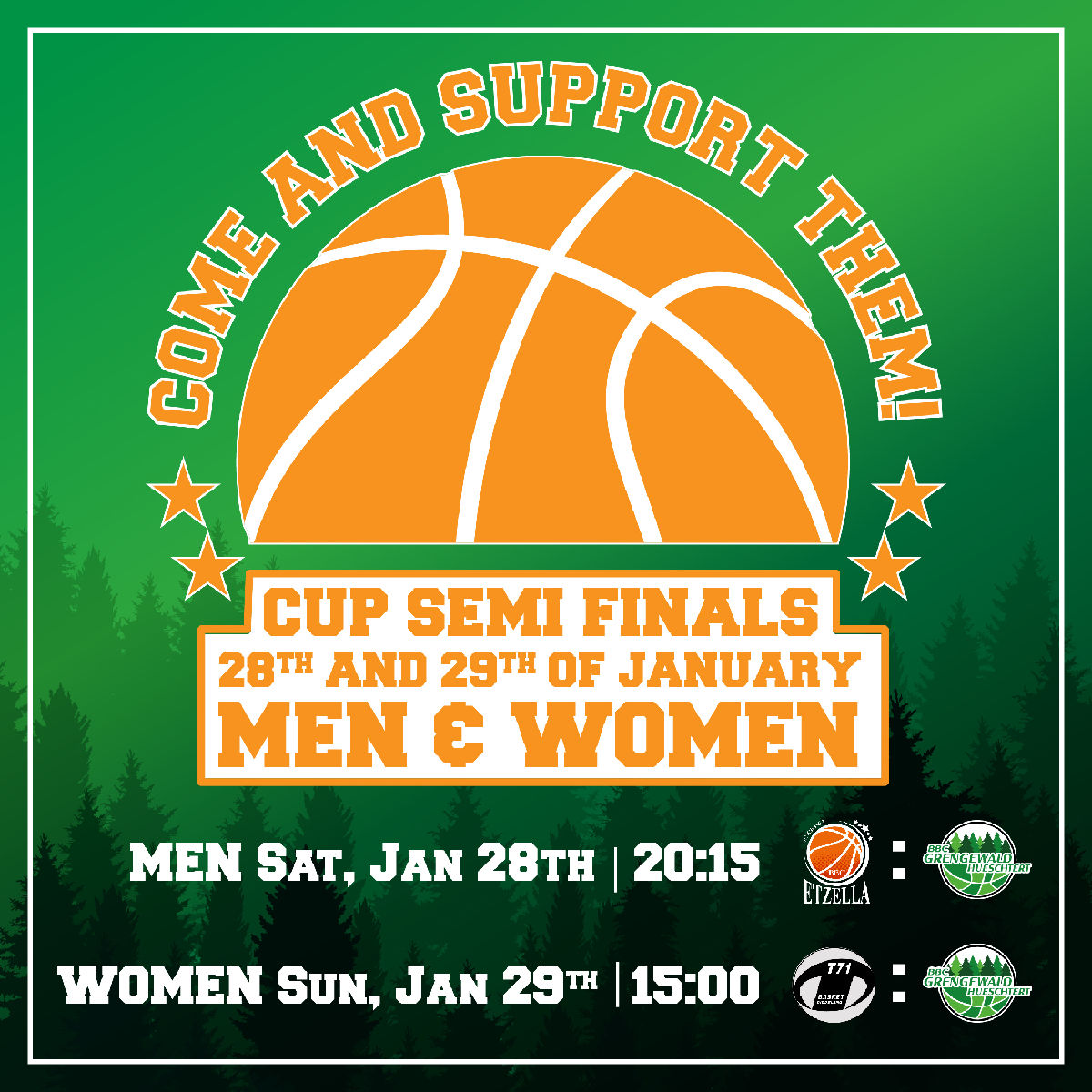 Cup Semi-Finals
As you know, both men and women play the cup semi-finals in the Coque gymnase.
Both teams are in need of support, some green color on the grandstand.... and some NOISE!

So to be able to do this you can get your tickets from now on!! It is very easy, just write us an email and book your tickets on
secretariat@bbc-grengewald.lu
Price per ticket is 15 €.