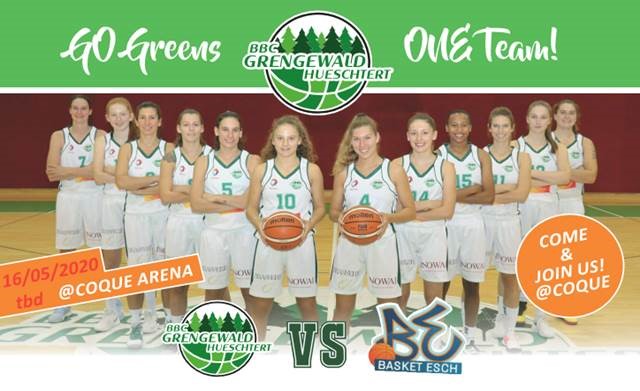 Nouvelle date /New date : Finale Lalux Ladies Cup 2020
La finale est reportée au 16 Mai 2020 ! /  The Cup-Final is rescheduled on 16th Mai 2020 !

Les tickets achetés resteront valables pour la nouvelle date. Un remboursement est possible si la nouvelle date ne vous convient pas./
The tickets already purchased remain valid for the newly scheduled final games. A refund of the costs is possible if the new date does not suit you.
L'horaire du programme complet vous sera communiqué dans les meilleurs délais. /
The complete program schedule will be communicated as soon as possible.