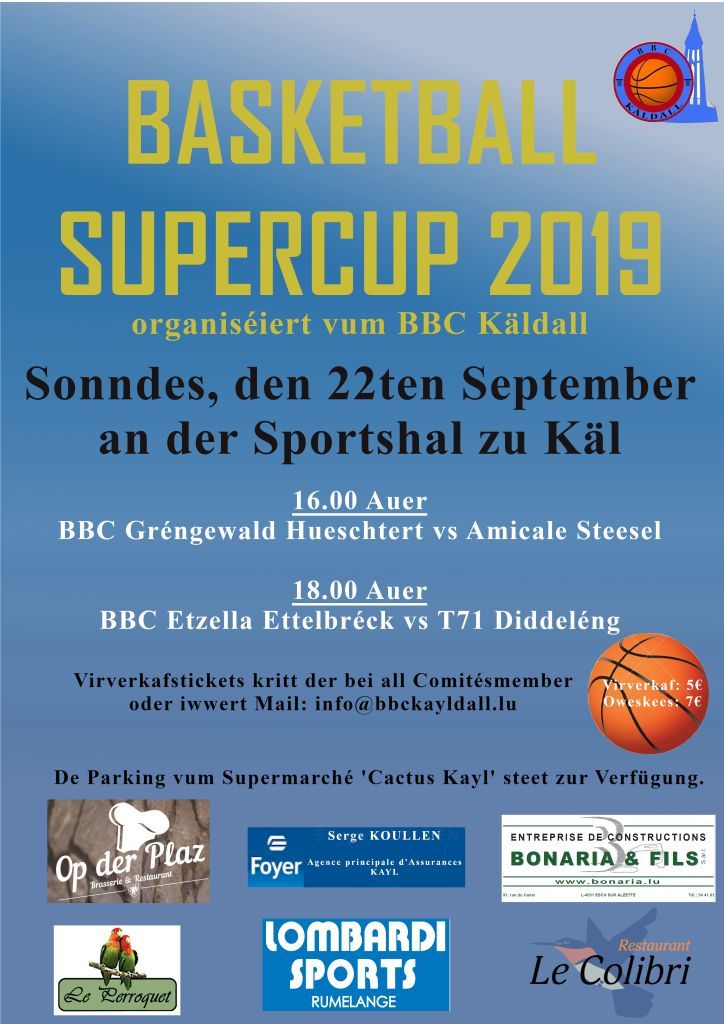 Supercup
Dear parents, dear players, dear friends,
One week before the start of the championship, the champion of the previous season challenges the winner of the cup for the Supercup. This year the Supercup is organized by the BBC Käldall Club, club which was founded this year.
We cordially invite you to this game, to support on our women's team for their last preseason game.
Sunday 22th September 2019 at 4pm in the gym in Kayl:
BBC Gréngewald Hueschtert – Amicale Steesel
The entrance fee is 7 EUR.
We look forward to seeing you in Kayl....

" We are the Greens!"
 The BBC Committee Gréngewald Hueschtert