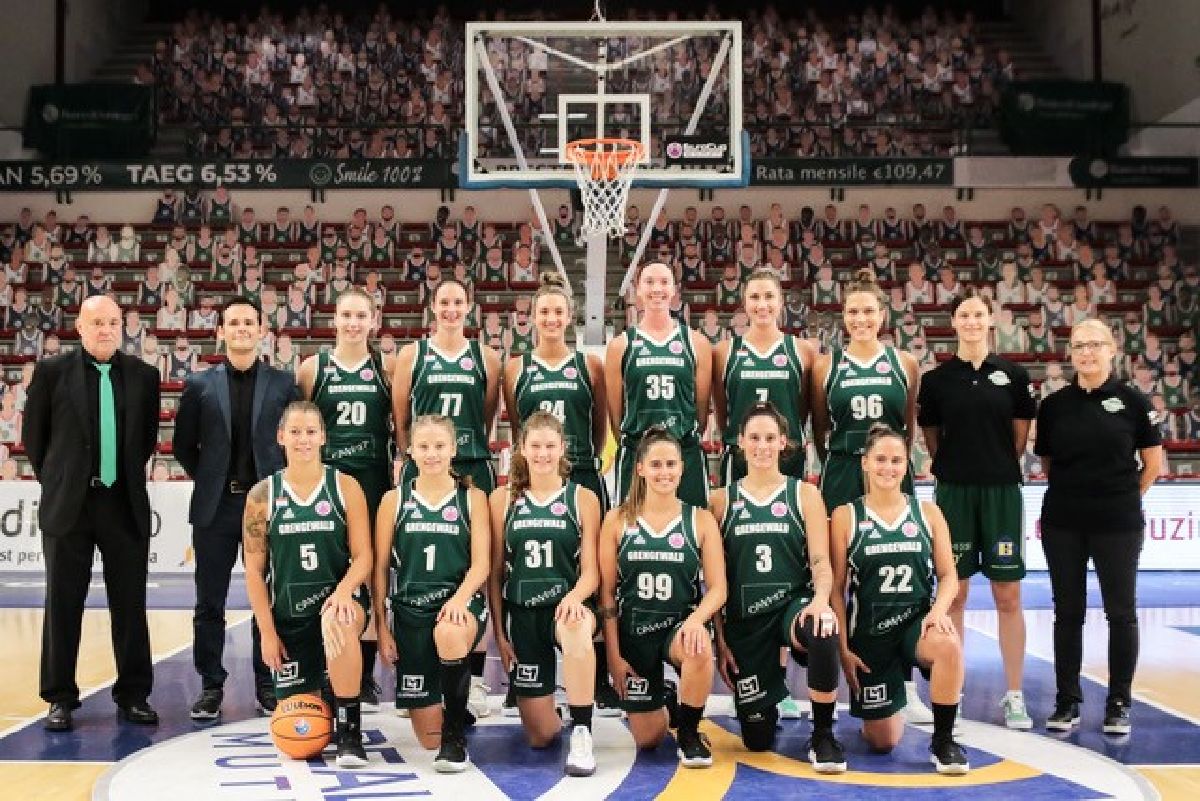 There is still a remaining chance for the next round in the European Cup
There is still a remaining chance for the next round in the European Cup 
First of all, a really big compliment on the second appearance in the European Cup in the club's history. The way the team performed against all difficulties in the preparation, against all doubts deserves all respect. In the end, small things decided the games against us, which we have to work on. Despite the 18-point difference, we had a chance to win.
To sum up: in the first half the team had to adapted speed and toughness - this is not the level of the Luxembourg league. In the second half we not only played at this level, we had the game turning. Despite the serious facial injury to Cassandra, which was preceded by a clear foul that was not penalized and the resulting elimination from the game, we dominated most of the second period and got back into the game even after avoidable mistakes at the end of the third quarter. With Erin Mathias dominating and only Luxembourg players, our team was able to cut it to 70-63 in the 35th minute with 2 points from Erin. Two more shots unfortunately did not find their target otherwise the game would have been turned around here. And that despite of the WNBA star Maggie Lucas, who played up but worth seeing and also got  much credits from all parts. In the end, she was the difference. With decisive ball wins and points, she was able to make the defeat for our team perfect in the final minutes.
It's no point - everyone saw that we have it in us and a full house on Wednesday, 29.09.21, 19h00 can help us make the decisive step after all. Whether Cassandra can play or not - we all wish her a fast and good recovery, she is a great addition to the team and club - the team wants to win the second game and they want to make up the 18 point difference. Difficult but not impossible! 
Come on Sunday 26.09.21, 16h00 to support our team when they start the season in TOTAL League vs Steinsel!
Come all on Wednesday and let's start the match together! With Maggie Lucas will be additionally a world class player to watch!