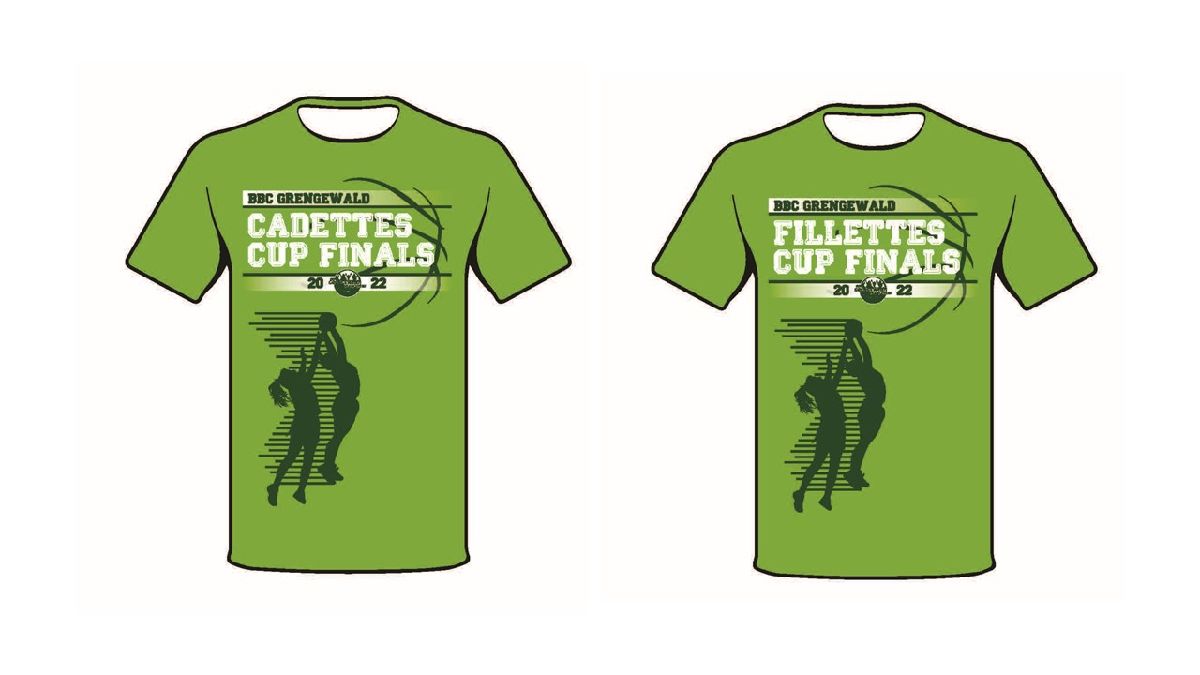 Young Greens in the Cup Finals
Huge weekend ahead for our young ladies and girls.
Cadettes
After beating Telstar, Basket Esch, and Ettelbruck our Cadettes team will be competing in the final against Dudelange this Saturday 14/05 at 17.45 in the Gymnase/Coque. The teams met already 2 times this season and the Greens were able to grab a win each time. Nevertheless, Dudelange is a team one should never underestimate and the Cadettes will have to be on the top of their game to win the cup.
Fillettes
Our Fillettes had to beat Musel Pikes, Sparta and Contern to get to the final cup game this Saturday 14/05 at 16.00 in the Gymnase/Coque. The final opponent for our U14 team will also be T71, the champion of the season in this age category. Grengewald was able to beat them only once this season but the last game between both teams was lost by only 7 points. Everything is possible and the girls around coach Muci are looking forward to give Dudelange a fight for the title.
Please join us in the Coque this Saturday to support the Greens. Put on something green, bring something to make lots of noise and let's celebrate the hard work of our teams entering the finals.